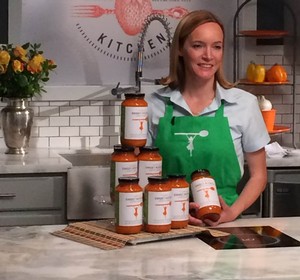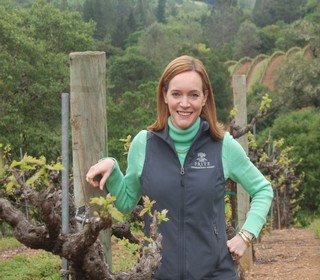 My name is Natalia Fritz and I am the very loving and happy wife to winery owner Clay Fritz, a busy mother to three awesome kids: Cannon, Bianca, and Leo. I am a farmer's daughter, born and raised in California. I have had a love of cooking since I can remember. Natalia's Kitchen came about because of my passion for food and wine.
I developed Natalia's Sweet Potato Tomato Sauce about 5 years ago by accident. My youngest of three kids was beginning to eat solid foods. I would always start with pureed sweet potato as I am pleased with the outstanding nutritional value in sweet potatoes. It was a hectic evening in the house, especially the kitchen. I was multi-tasking, trying to prepare dinner for the other kids as they were becoming fussy and hungry as well. The baby was crying in the bouncy seat on the table, the phone was ringing, my husband was trying to talk to me about something - and it was all happening at once. So distracted, I accidentally poured the Cuisinart bowl filled with sweet potato puree into the marinara sauce intended for the other kids pasta. I remember being instantly frustrated for the mishap; but then I shrugged my shoulders and thought, "Well, this is dinner!" Being that the sauce was so unique I decided to share this recipe with the world! www.nataliaskitchen.net
About 10 years ago Clay and I were surveying the property and knowing we had an area of open land on our 112 acre estate with no current plans to plant additional vines at the time, we researched putting in olive trees thinking this would be a nice addition to the winery portfolio. What we discovered was the area surrounding our spring-fed pond was perfect for olive trees, thus Olio D' Natalia was born!
In the New Year, I have started a tradition for our employees at the winery to cook lunch every last Thursday of the month. I use this as an opportunity to try new recipes, especially ones that will pair with our estate wines. It's a chance for Clay and I to have all our staff together and enjoy each other's company. I will be sharing these recipes monthly for you to enjoy with your family just the same!
Cheers! Natalia