Welcome to the Underground World of Fritz...
Wine Club Members always receive complimentary tastings
Whether you are a true wine aficionado or just taking your first steps into the world of wine, Fritz Underground Winery offers an ideally unpretentious and enlightened wine tasting experience. At Fritz, we choose to handcraft fine wines from the most famous and reputable wine growing regions in Sonoma County, namely the Russian River and Dry Creek Valleys. Take a tour!
Our wines have earned praise from wine enthusiasts and critics from around the world. We invite you to come visit us and enjoy our collection of fine wines, soak up the breathtaking views, and take a tour of our underground winery! Sharing wines that are truly special is something we love doing and we look forward to meeting you. Review our experience offerings below to book online or call us at (707) 894-3389 to book your visit.
Experiences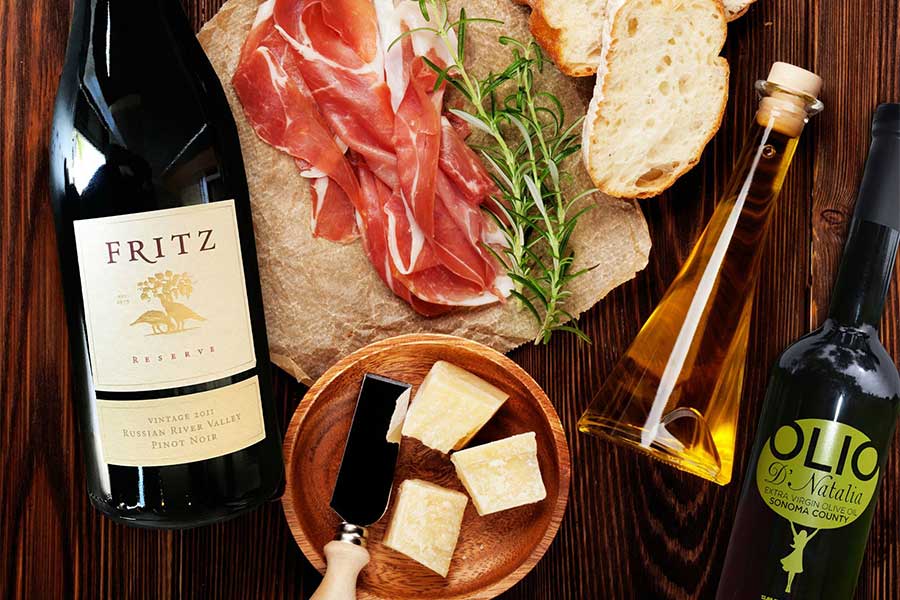 VinetoTable
Reserve Flight with local Sonoma County artisanal cheeses and charcuterie!
Crackers, charcuterie, cheese, dried fruit, and nuts.
Ingredients based on seasonality.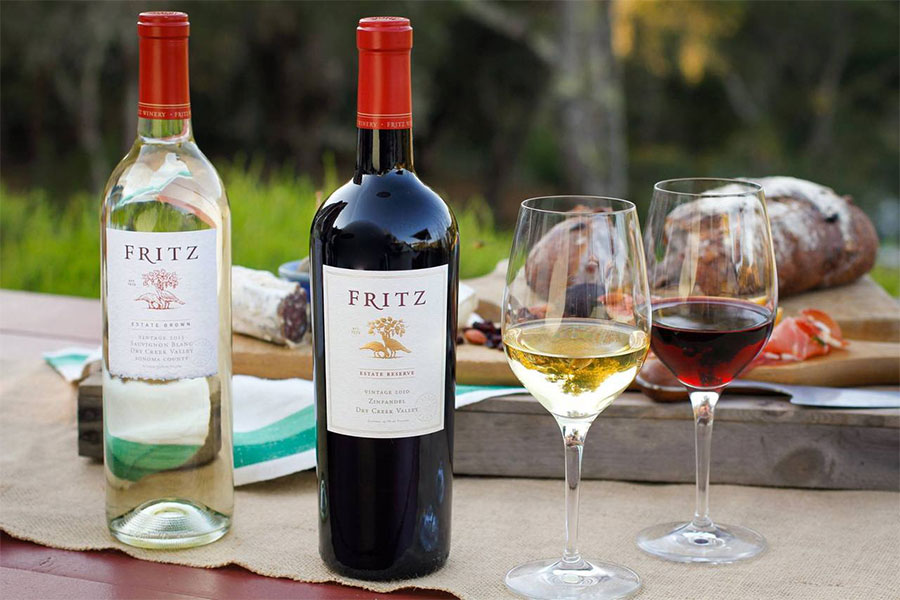 Reserve Flight
Enjoy the stunning beauty of our Dry Creek Valley estate as you linger over four Fritz wines and enjoy the surroundings from our flower laced terrace.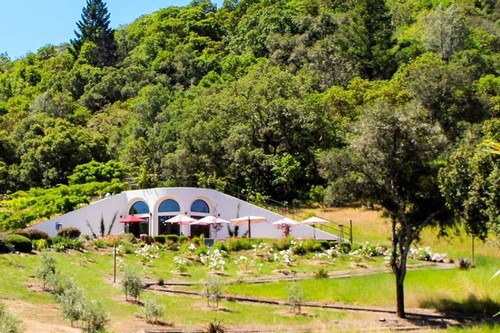 Cave Tours
Underground Cave Tours at 11am and 2pm by appointment.