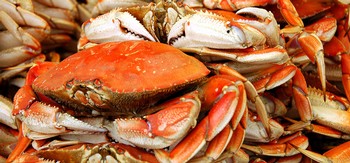 2016 Crab Feed
Join us Saturday, December 3rd from 1-4 for another wonderful crab festival by Alioto Lazios! Featuring delicious fresh crab, sides and wonderful Fritz wines, we'll also have music by local favorite musical duo, The Butterdishes.
Just $30 for Underground Club Members and $60 for general public.
Attention Club Members! Please log in to purchase your tickets at the member pricing or call us 707-894-3389 to reserve.